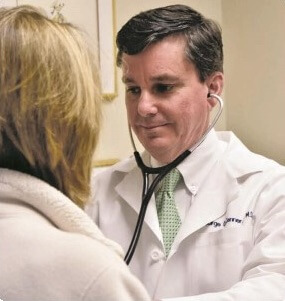 Concierge Medicine
I would love the chance for you to find out more about my practice in Houston, TX. Read about the many benefits of Concierge Medicine here.
---
Contact Me Today
---
My Message
Dear Patients,
I have wanted to be a physician since I was a child, inspired by watching my father, a family doctor, create caring connections with his patients over a lifetime. As a doctor in private practice for nearly three decades, I still believe this is the greatest gift of the medical profession.
However, the healthcare landscape today has significantly changed. Paperwork, insurance and referrals keep mounting to the point where I find myself spending more time on these tasks than on caring for patients. Visits are often brief and rushed, focused on only the most acute symptoms. Keeping on schedule means there is rarely time to ask the kind of questions that help me understand and care for the whole patient. You deserve better. 
My patients know I am both practical and pragmatic. While I realize I can't change the system, I can change to a model that allows me to practice medicine as it's intended to be practiced. My concierge practice allows me to offer extended visits, ample time to address complex conditions, answer individual concerns and offer guidance on preventing illness and staying well. Patients are able to call me by phone with urgent issues 24/7 and have complete peace of mind knowing that I will be available whenever needed…including at the hospital, where I will now have the time to personally manage and oversee care. This is the level of care my patients need, and I am privileged to provide.
I could not be more excited to offer this highly personalized care.